SEPTEMBER 29 – OCTOBER 6, 2018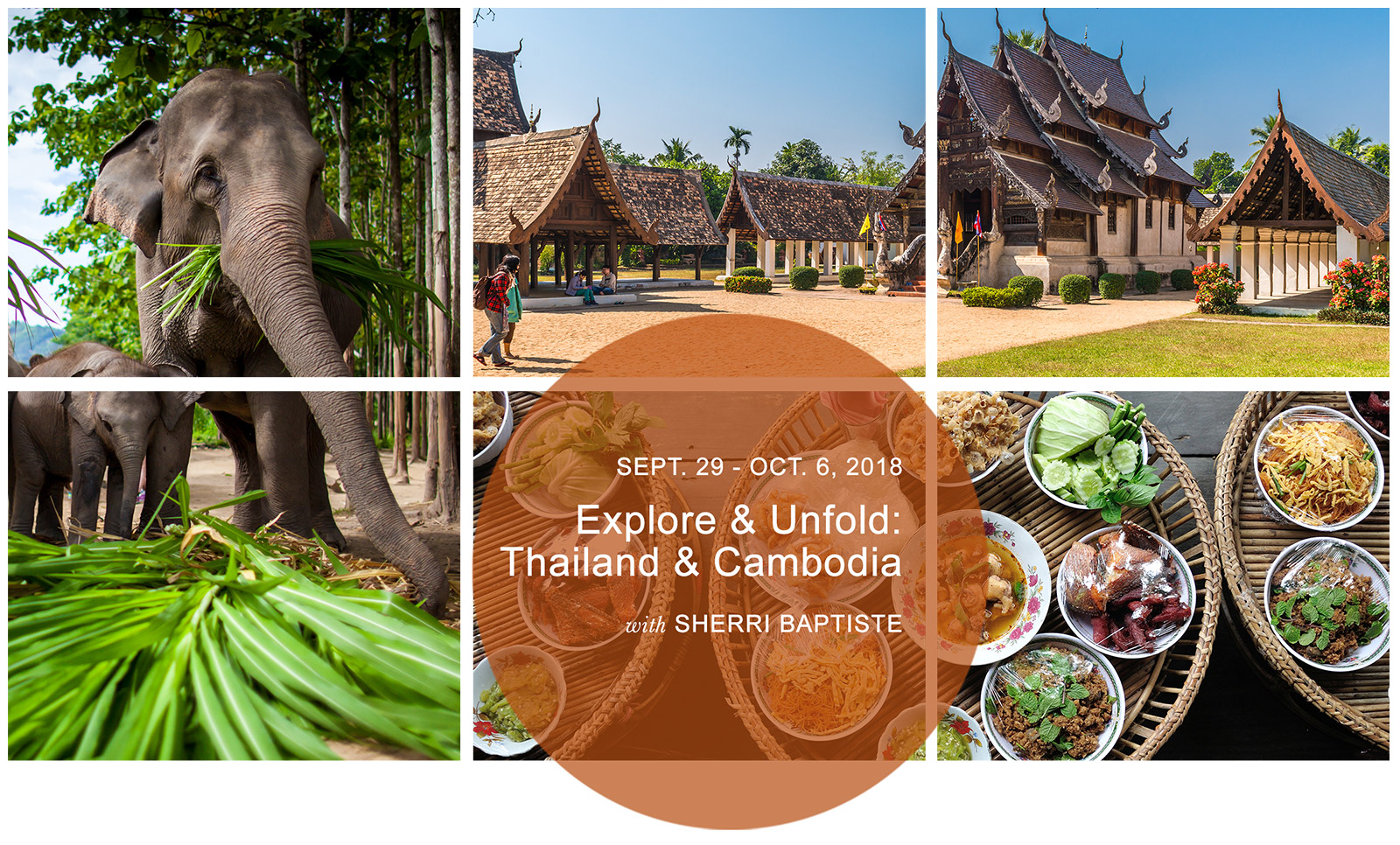 Explore & Unfold: Thailand & Cambodia
with SHERRI BAPTISTE
SEPTEMBER 29 – OCTOBER 6, 2018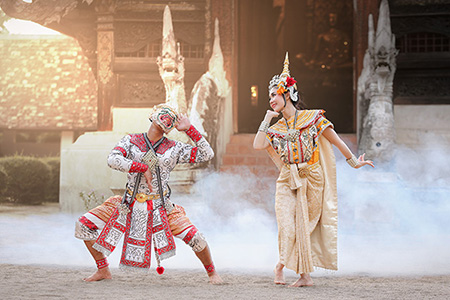 Join us in our wanderlust to explore the sights and sounds of Thailand and Cambodia. Together we will venture into sacred sites, adventure, nature, iconic beauty, history, and culture, along with this global community beyond the imagination that await the curious traveler. This small group journey with like minded fellow travelers, friends and loved ones welcome. You can count on International Yoga Travel company to provide us with care, skill in travel that will offer comfort and ease. Please see this taylor made itinerary, that also include international connections, along with the finest local guides, hand picked hotels, Sherri Baptiste's daily yoga and local cuisine that will make this a majestic travel experience, while also adding joy and enhanced perspectives to Life.
Our retreat will begin in the majestic northern city of Chiang Mai, the cultural capital ofThailand. Here we will enjoy unique group excursions including visits to ancient temples by rickshaw, a traditional offering at a Buddhist temple, a cooking class, an herbal compress class, and a visit to a nearby elephant sanctuary. We will stay at a charming boutique hotel, conveniently located in the historic heart of the city. Next, we will venture to Angkor Wat in Cambodia, one of the world's most important ancient monuments. The grandeur and beauty of the structures are only matched by the skilled artistry of the thousands of intricately carved bas reliefs. Each day of our itinerary has been skillfully designed to get the most out of our time here, with an experienced eye for avoiding the crowds! Our cultural excursions throughout will be complimented by daily yoga with Sherri. The practices are part of the fabric of our journey and extend beyond the confines of a studio, as we stretch out into the world of adventure travel together!
Included: 8 nights 4 star accommodation, extensive cultural excursions & expert guides, all ground transportation, Angkor Archeological Pass, airport transfers, breakfast & farewell dinner, 17% service and government tax extensive pre-trip assistance.

Not Included: International airfare, private airport transfers, other excursions, gratuities, travel insurance.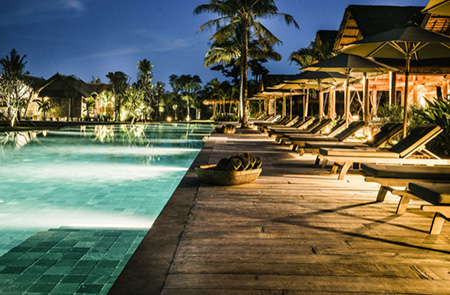 Pricing:
Please come with us - we welcome you

Early Bird discount of $300 off the regular price with Registration by July 16th!

Shared Double Room
$3695 ($3995* after July 16, 2018)

Single Room
$4695 ($4995* after July 16)
*Price increase after July 16, 2018

Payment:

A $500 non-refundable deposit is required to reserve space. Final balance is due by July 16, 2018.

If cancelled before the above date, your entire payment will be refunded, less the deposit.

Payments are non-refundable after July 16, 2018 (Payment plans are available.) Travel Insurance strongly recommended, contact us for details.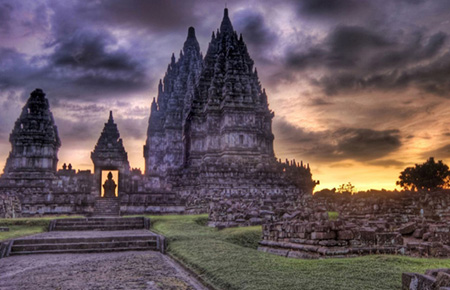 Highlights:

Beautiful accommodations in a 4-star hotel

Traditional market visits

Morning monk offering, Temple visits

Healing herb compress class

Elephant sanctuary visit

Cooking class

Tour the world's largest religious monument, Angkor Wat

All of the more well-known highlights of this UNESCO World Heritage Site, and a few off-the-beaten-track treasures

Meticulously planned itinerary to maximize crowd avoidance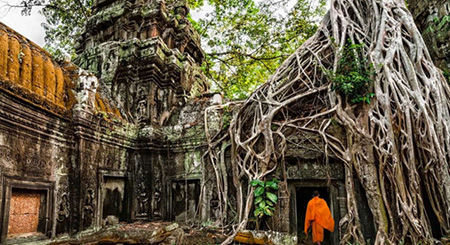 Sunset drinks & private boat tour

Purification ceremony with Monks at Phnom Krom Pagoda

Expert Oxford scientist and scholarly guides

Yoga Alliance Accredited CEU's

Daily yoga & meditation with Sherri


SEE ITINERARY