Location: Marin County California (20 min north of San Francisco)
Join SHERRI BAPTISTE as she shares her wisdom and love of yoga with you.

SPECIAL GUEST TEACHER: RAVI NATHWANI
---
---
IN THE TRUE STYLE OF THE BAPTISTE TEACHINGS THIS RETREAT INCLUDES:
You'll need to arrive at 3pm on Friday for check in. Retreat program begins at 4pm sharp,
concluding after lunch on Sunday (approx. 2pm)
ACCOMMODATIONS… in the octagonal Green Gulch guest house constructed with traditional Japanese joinery methods.
MEALS… delicious natural food… vegetarian including dairy and eggs, ingredients mostly grown on the farm will be mindfully prepared by Zen Center residents.
MORNING HIKES… Mt. Tamalpais is a source of re-creation in the most literal sense of health, clarity, stillness and beauty.
The forces of nature are powerfully magnetic in this private place and this experience in nature will be deeply spiritual.
EVENING LECTURE… with Sherri Baptiste and Michele Hébert.
Don't miss this opportunity with Sherri and her Special Guest Teachers as they share this deeply spiritual and energizing weekend with you.
View pictures of past retreats.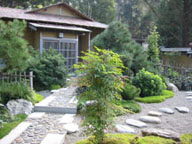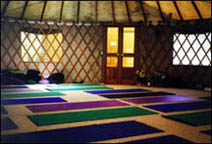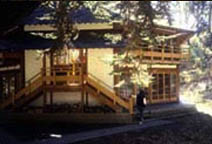 A Zen Priest and Dharma teacher in Shunryu Suzuki lineage will open our weekends leading you through an informative Zendo instruction, Dharma talk and Meditation.
You'll learn how to enter the Zendo
Sitting and Mindfulness Techniques
Buddhist Zen Meditation Insights

Retreat Assistant: Peg Malone has practiced yoga for over 20 years. Introduced to Sherri Baptiste at Green Gulch in 2001, Peg went on to become a certified Baptiste Yoga Teacher, Massage and Yoga Therapist. Assisting Sherri for a variety of Baptiste Inspired Retreats, including a dozen held at Green Gulch Zen Center, she steps into each event with joy of heart, giving her full attention to detail and her commitment to the Yoga of 'Being of Service'.
"Baptiste, as you would expect from her background,
is an excellent teacher. Her instructions and guidance
are both physically exact and spiritually uplifting."
— Yoga Journal




Read what Yogi Times Magazine had to say:
'A Retreat for the Soul'





Yoga Alliance CEU's available on request.