Healthy Body, Healthy Mind: Yoga and Meditation After 50
with Dr. Richard Miller and Dr. Larry Payne
One-day live online workshop, March 5, 2022
Register here for a $50 discount!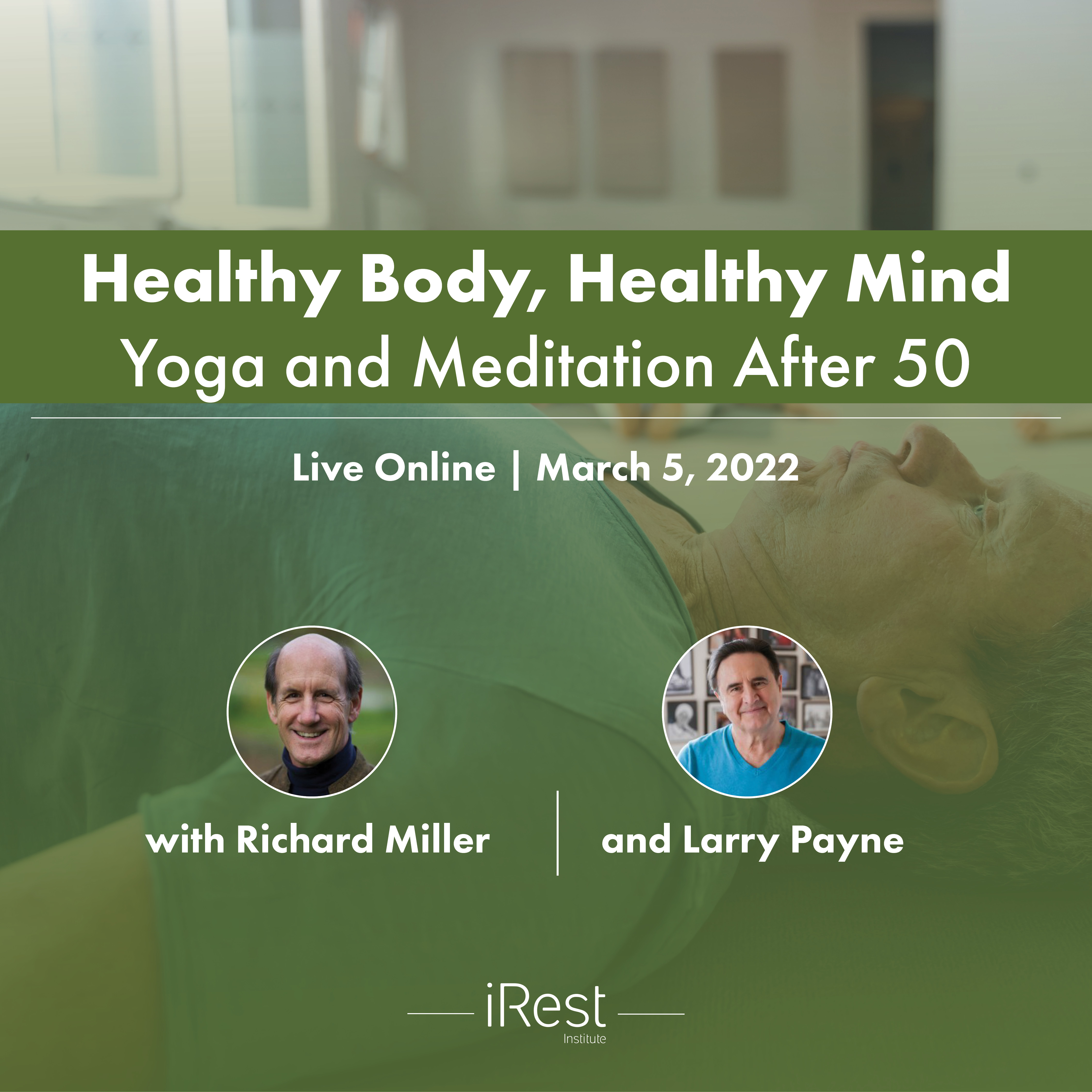 From the Desk of Sherri Baptiste…

Dear Friends,

I know you are busy, I would appreciate a few minutes of your time to consider this Richard Miller Year Long Experience, especially if you want to:


Develop, experience and grow a personal practice while also anchoring your sense of greater wellbeing and personal development.
Learn to lead primary breathing practices, safely and in an educated way
Become eligible to receive, evolve and maintain Continuing Education Credentials.
It's natural that your body and mind change over time. It makes sense that your yoga and meditation practice should adapt to accommodate your changing needs. However, it's not always easy to understand how to adapt practices to suit you when taking a public class.

When you combine the powers of yoga, breathwork, and meditation tailored to meet you where you are, you safeguard your longevity and empower yourself with daily practices and techniques for fostering wellbeing and vitality.

Dr. Richard Miller and Dr. Larry Payne have joined forces to offer you their collective 90+ years of experience in a one-day workshop. They'll guide and support you in learning practices that you can use over your lifetime for enhancing your health and healing and to experience deep peace, ease, and satisfaction in the physical, mental, and spiritual aspects of your life.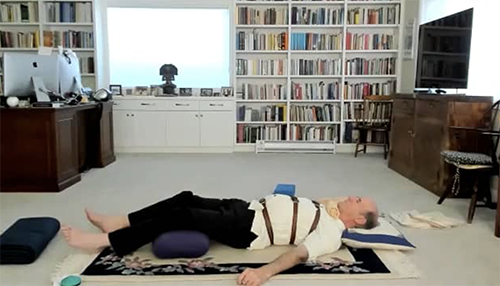 This one-day live online workshop will cover:
What everyone after 50 should know about yoga and meditation
Gentle and effective yoga postures, breathing techniques, and meditations
Simple daily practices to do at home and work
Three yoga asana (pose) routines for the whole body, lower back, and winding down
Breathing practices to support heart and lung health, cultivate resilience and wellbeing,
and relieve stress and anxiety
Meditation practices for cultivating resilience, working with difficult emotions
and challenging life events, and for fostering deep and restful sleep
Everyone is welcome at this workshop. No prior meditation or yoga experience is needed.
Teachers are encouraged to attend to learn effective approaches when working with prime of life students over 50.

TEACHERS: Richard Miller and Larry Payne
VENUE: This event is being livestreamed using Zoom.
PRICING:
$199 - Early Bird Pricing*
$249 - Regular Pricing
(*Early Bird Pricing available through February 5, 2022)
DATE: Saturday, March 5, 2022
SCHEDULE: 9:00 AM–4:30 PM Pacific Standard Time (PST)
Register below for a $50 discount!
Registering for this recommended Baptiste School of Continuing Education Course, along with successful completion, will also make available CE Credits to maintain and establish new Certifications in the fields of Fitness, Yoga Therapists, Yoga Teachers, Sports Medicine, and Mind-Body-Exercise Professionals. Take this Baptiste Recommended Course simply for your Self, or to inspire, renew and maintain your calling as an instructor, teacher, guide, coach or example and mentor to others.