Breathing for Life
with Richard Miller
12-month course, January 25–December 13, 2022
Register here for a $200 discount!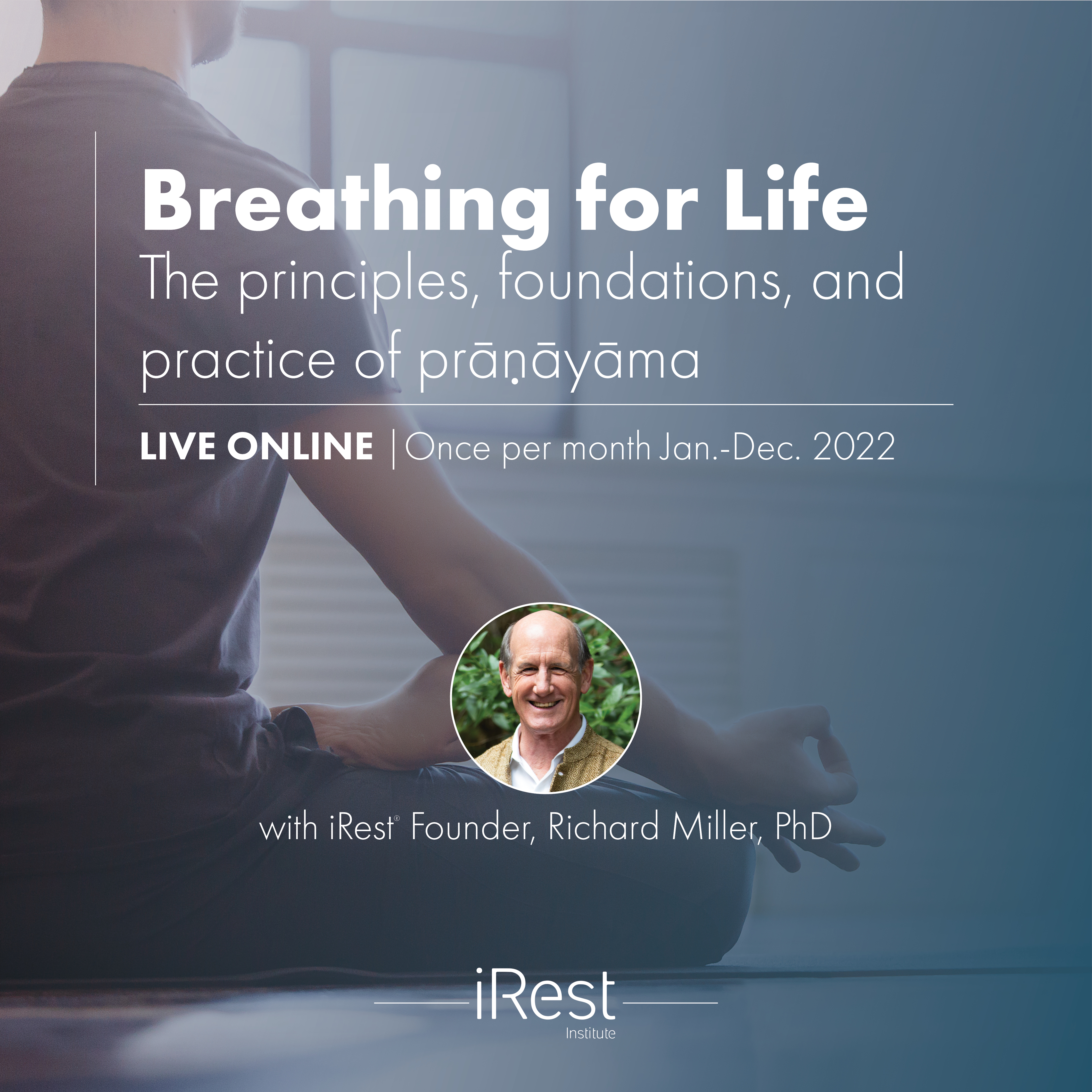 From the Desk of Sherri Baptiste…

Dear Friends,

I know you are busy, I would appreciate a few minutes of your time to consider this Richard Miller Year Long Experience, especially if you want to:


Develop, experience and grow a personal practice while also anchoring your sense of greater wellbeing and personal development.
Learn to lead primary breathing practices, safely and in an educated way
Become eligible to receive, evolve and maintain Continuing Education Credentials.
Harnessing your breath and life force is both an art and a science. In this in-depth 12-month course, you'll learn the underlying philosophy, theory, structure, energetics, and in-depth practices of breathing based on Eastern perspectives of prāṇāyāma (breathwork) and Western research into psychology, physiology and neuroscience.

The practice of prāṇāyāma awakens and strengthens the resilience of your body, mind, emotions, and spirit. It balances your energy and supports your health, healing, and well-being. Engaging the breath with intention also offers direct access to your underlying nondual Essential Nature, which enables you to feel deeply connected within yourself, and intimately interconnected with all of life.

This course is designed for anyone wanting to deepen their knowledge and skills or develop a personal, at-home practice of prāṇāyāma. This includes health care professionals such as psychologists, social workers, other mental health professionals, and medical doctors who will find this course to be a complementary addition to their skillset. This course would also be ideal for students and teachers of yoga and meditation. and any others who wish to share these principles and practices with their friends, students, or clients.

Here's how it works...

The program takes place over a one year period. During this time, once a month you will meet on line, to join Richard Miller PHD for an accessible and what may be, a deeply inspiring two hour Zoom; a real-time interactive webinar instruction, with a focus on learning and embodying the fundamental principles and Methodology of Breathing for Life 'prāṇāyāma.'

Please note: That I have found Richard's work to be of a level of mastery… it is truly hard to find, in the realm of pranayama and breath work in our culture… my father Walt Baptiste was the only other I've met with the deeper, yet practical application of 'breath is life.' I have been friends with, and brought Richard Miller into my 'In Person' Baptiste Power of Yoga School of Yoga Teacher Trainings since 2003. He has worked with hundreds of my Baptiste Inspired Students, providing precious time tested experiential training of the subtle and dynamic life forces of the breath… Sherri Baptiste

In exploring the underlying philosophy, theory, structure, energetics, and in-depth practices of prāṇāyāma, you'll learn:


The anatomy, psycho-physiology, and neuroscience of respiration
The foundations of prāṇāyāma for health, healing, yoga therapy, and meditation
A safe and sustainable way to develop your own practice of prāṇāyāma that's aligned with your personal intentions and physical, mental, and spiritual wellbeing
The underlying philosophy of prāṇāyāma
A multitude of prāṇāyāma techniques that support health, wellbeing, healing, and awakening to your Essential Nature
How to share these practices with others
You can expect:
12 monthly two-hour live online Zoom classes with Richard Miller, PhD
Each class to include a live lecture, guided prāṇāyāma practices and a Q&A session to help you build a successful and sustained personal practice
Self-paced, in your own home or office learning
An online support forum; community
Recordings of each session to be available during the entirety of the course, to resource as you need or want
A comprehensive manual, handouts, and suggested between session readings and home practices, to empower and make tangible the experience of personal training
Approximately 24 hours of continuing education for various organizations, to add to and build upon in your field of professional expertise.
Schedule: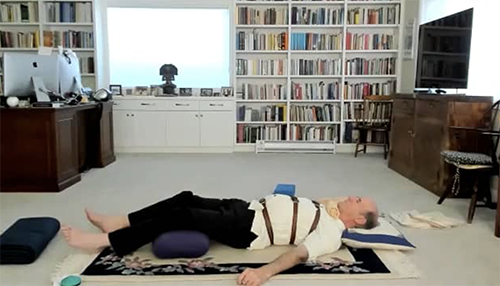 This event will be hosted once every month on a Tuesday from January to December 2022.
All sessions will be held from 2:00–4:00 PM Pacific Time.

Tuesday, January 25
Tuesday, February 1
Tuesday, March 1
Tuesday, April 5
Tuesday, May 3
Tuesday, June 7
Tuesday, July 5
Tuesday, August 9
Tuesday, September 6
Tuesday, October 4
Tuesday, November 1
Tuesday, December 6


Pricing:

$699 - Teachers Community Network (TCN) Members Pricing *
$999 - Regular Pricing

Register below for a $200 discount!


Be Inspired!...The time is now!... Sherri Baptiste
Registering for this recommended Baptiste School of Continuing Education Course, along with successful completion, will also make available CE Credits to maintain and establish new Certifications in the fields of Fitness, Yoga Therapists, Yoga Teachers, Sports Medicine, and Mind-Body-Exercise Professionals. Take this Baptiste Recommended Course simply for your Self, or to inspire, renew and maintain your calling as an instructor, teacher, guide, coach or example and mentor to others.