INVITE SHERRI BAPTISTE
TO TEACH AT YOUR STUDIO:
CONTACT Baptiste Power of Yoga
info@powerofyoga.com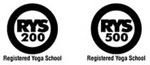 Course Provides
Yoga Alliance CEU's
The Registration Form
Provides CEU Breakdown

The Art of Yoga with Weights: Baptiste Method with Sherri Baptiste
Zoom Workshop - September 9, 2023: 10:30am - 1:30pm PST (1:30 to 4:30pm EST)
Presented by Yoga Teachers Association of the Hudson Valley
Are you looking for a safe, innovative, accessible, and powerful way to enhance your personal and/or professional fitness, confidence, and well-being while building endurance, core strength, and stamina? If the answer is yes, join Sherri from the comfort of your own home or office as she gently guides you through this introduction to integrating weights into your yogic practice and teaching.

Yoga with Weights, while not watering down the yogic system, is supportive to postural alignment, healthy metabolism, bone density, core strength, improved balance, breath awareness, balanced body weight, reduction of muscle tension, and toning muscles. It is a mainstream approach to yoga and all that yoga has to offer, yielding quick and safe results to optimize how you and/or your students look and feel.

During this session you will learn the basics of adding light free weights to your personal mind-body program and/or your teaching platform.
The Art of Yoga with Weights: Baptiste Method with Sherri Baptiste
Workshop schedule:
• Introduction: 15 min
• Practice Period—Yoga with Weights exercises on the yoga mat: 45 min
• Break: 10 min
• The Science and Benefits of Adding Weights to the Practice: 15 min
• Techniques—Yoga with Weights breath work, deep relaxation techniques: 30 min
• Break: 10 min
• Practice Period—Yoga with Weights on physio ball or chair: 40 min
• Q and A—Participants' questions: 15 min

Required props:
• Yoga mat
• A firm chair or large physio ball to sit on
• Yoga block if you have one
• Handheld and ankle weights (1–3 pounds for women, 3–8 pounds for men) OR bags of beans or pasta securely tied on or taped to ankles. Filled water bottles or canned food of equal weight, one for each hand, will also work. In India, where the first original weights were used in personal training, stones of equal weight, one in each hand, were the weights of choice.

Recommended Reading: Yoga with Weights for Dummies by Sherri Baptiste.

Yoga With Weights: Baptiste Method – Sherri Baptiste Certified Instructor Models:
• Perry King: Baptiste Inspired Health and Fitness Specialist
• Laurie Famera: Baptiste Inspired Integrative Yoga Therapist
• Christine Falcon-Daigle: Baptiste Inspired Transformational Leadership and Women's Circles
• Jake Daigle: Baptiste Inspired Yogi, Organic Farmer, Rock Climber
SHERRI BAPTISTE – BAPTISTE POWER OF YOGA™
Sherri Baptiste is an inspirational yoga teacher at the forefront of training in America. She offers approachable training, that shows real people the depth and benefits of mind•body•breath practices and how best to incorporate the best of yoga, fitness and wellness into their busy lives. She is the daughter of America's yoga pioneers and master teachers Magana and Walt Baptiste. Founder of Baptiste Power of Yoga, she offers classes, workshops, retreats and teacher training. Her retreats and teacher training programs provide an empowering, peaceful oasis in a hurried world, a place where students can find within themselves the tools and knowledge to support and maintain a happier, healthier and more spiritual lifestyle. The Baptiste Family is recognized for their insight into the rich spiritual heritage and great wisdom teachings of India, while also integrating the very best of Western fitness practices. Teaching the concept of a sound mind in a sound body Baptiste Yoga is taught as a Lifestyle holding aloft the authentic yogic ideal of harmonious Self-development, emphasizing the need for integrating the physical, mental and the deep spiritual dimension into every day living while realizing your deepest potential in Life. She is the Author of Yoga with Weights for Dummies also Yoga All in One for Dummies (2015 Wiley Publishers).